Www.GetFit.com.au has been featured On National Television , Magazines, Books and Newspapers Australia Wide. Dean Has Also Been Voted Australia's Leading Fitness Trainer By Fitness NSW Australia
As Featured in : Channel 7 Today Tonight : Click the Play Button above to View the Interview on 7 's Today Tonight Channel 7 Sunrise : Click the Play Button Above to View the Interview On Sunrise Morning Show
---
Click Below To Read About Getfit.com.auIn Womens Health and Fitness magazine
http://www.getfit.com.au/getfit/Womens_Health_And_Fitness_Magazine.html
---
Click Below to Read About Getfit.com.au
In MBF Health Magazine
---
Dean Appears In This Best Selling Book Below:
Quotes From The Fitness For Dummies Book :

If you're after motivation log onto Dean Piazza ( Australia's 2001 Fitness Trainer Of The Year)www.getfit.com.au .On his site Dean indicatesthat he is absolutely positive that he can show you how to lose weight and get fit no matter what stage you're at. Not only that, but Dean( who not surprisingly is a fine physical specimen himself) believes he can get you there in as little as five simple steps : Get your heart going, Build Muscle, Eat to live, Get your rest and Reward yourself. According to Dean, most people start off well on their quest for fitness, yet finish poorly.

To overcome this problem he recommends coming to grips with the fact a fitness program is a lifetime commitment, not a short term project. 'In order to keep up a level of persistance you need to reward yourself periodically' dean says. ' Maybe its with an extra day off from training or a piece of chocolate.Its your choice, but dont forget to do it. '

All right Dean! The site provides plenty of information on effective weight loss , getting fit and training. Those who are super keen can pay a fee and Dean will become your online personal trainer with guaranteed results.''
---
Slimming secrets of the stars
By Louisa Deasey

July 05, 2009 12:00AM
EVER wondered how the stars get red carpet-ready?
Read on for the secrets which keep Hollywood stars in tip-top shape.
Tea time Burlesque performer Dita Von Teese recently told the UK's The Times newspaper that her daily ritual included a cup of green tea upon waking, a diet high in lean protein and Pilates.She's not the only star to favour green tea. In The Black Book Of Hollywood Diet Secrets (Penguin), by Kym Douglas and Cindy Pearlman, American Idol's Carrie Underwood attributes her dramatic weight loss to replacing sugary sodas with green tea. Both US celebrity nutritionist Rachel Beller and Mark Stephens, creator of the Think Slim hypnosis books and tapes, advise people trying to lose weight to drink seven to nine cups of green tea a day. Recent research into the catechins in green tea supports the theory that it aids weight loss.
US-based trainer David Kirsch, who works with Liv Tyler, advises, Cinnamon, green tea and spicy foods,such as Tabasco sauce, help speed up your metabolism. Tip: be careful of drinking too much green tea at night, as it contains caffeine. Hydration station
Elle Macpherson, who has maintained a supermodel figure well into her 40s, famously downs one litre of water upon waking. Dr Nish Joshi, who treats celebs such as Gwyneth Paltrow, Cate Blanchett and Sadie Frost in his London clinic, advises clients to drink at least two litres of water a day, for proper kidney and liver functioning. You don't have to fly to the UK to try Dr Joshi's famous detox diet; just pick up a copy of Dr Joshi's Holistic Detox (Hachette), which includes recipes at the back.

Five factors When Jessica Simpson needed to drop two dress sizes and lose almost seven kilograms in eight weeks, she hired LA trainer Harley Pasternak, famous for his Five Factor Diet and Exercise Program, also followed devoutly by celebs such as Eva Mendes, Alicia Keys and Katherine Heigl. The diet consists of five meals a day, and five-ingredient meals favouring lean protein and lots of greens, which take only five minutes to prepare, and the exercise plan is just five 25-minute workouts a week. Intensive training
Dean Piazza, Sydney-based celebrity personal trainerand Fitness NSW Trainer of the Year,says the biggest mistake he sees people making in the gym is long, slow, boring cardio workouts. If you want results, says Piazza, you need to ramp up the intensity.
Asked what he would prescribe for a star who had just a few weeks to slim down for a premiere, he advises: High-intensity interval-training cardio workouts. Body-weight exercises such as chin-ups, push-ups and crunches. Restricting kilojoule intake in the evening. Complete ban on all white and processed foods. Piazza, who often finds himself trying to motivate the unmotivated, says it can often help to pull out a few books from the self-help section of the bookstore, to find a story that will inspire you.Visit www.getfit.com.au for more.
---
Dean Piazza - Your Online Personal Trainer is the Expert Personal Trainer On Nine Msn Good Medicine Program
---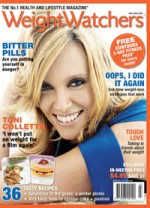 Quotes From Weight Watchers Magazine August 2008 Title : Experts Secrets Exposed The Personal Trainer: '' Dean Piazza owner of online personal training site www.getfit.com.au says he focuses on an activity when he hits an afternoon lull to give him the energy to see him through the day '' I find the best thing i can do when the slump hits mid afternoon is to do something active.

Exercise creates energy so when the slump hits, I go for a walk or do a few stretches to raise my energy level. If I find myself putting on a few kilos I increase my cardio training like running, bike riding and swimming which work well''
---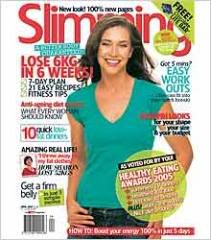 Quotes From Slimming and Health Magazine;
Title : Yummy Mummy Syndrome If thoughts of hitting the gym for five hour sessions a la Madonna have crossed your mind , you're set up for failure.'' This is not the time to put your body through a restrictive diet or an over the top exercise plan'' says expert fitness trainer Dean Piazza. Weight Loss will come naturally if you choose healthy low GI foods and include some gentle exercise which you can build on.

Be realistic about your goals as trying to find the time to exercise with a newborn can be a monumental task. 'When you actually have a newborn everything you have been planning , like saying '' Im going back to the gym '' all changes, which is a rude shock to alot of women. '' Most women say its not until after three or four months that theyre even able to have the time to themselves to workout.

Dean suggests that the best way to get started is for both you and the baby just get outside and start walking.' Slowly build up the time and speed and eventually add in a small workout at home at the end of each walk. All you need is 15 minutes and small hand weights ' he says. Exercises such as bicep curls, tricep dips, Plank, Squats , Lunges are all effective at toning your wobbly bits.- check out his body toning moveson page 62 for more ideas.
---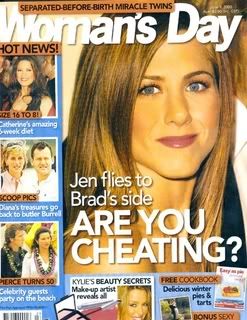 Quotes From Woman's Day July 2005
Title :Secrets of a Celeb Trainer A Personal Trainer is a luxury few can afford so take some free tips from one of the best !-Celebrity fitness trainer and winner of Fitness NSW Trainer Of Year Award Dean Piazza is passionate about helping people lose weight and stay fit.'' Making the decision to lose weight isnt enough'' says Dean '' To keep motivated long term, you need to follow a plan and start making changes one day at a time'' Dean offers the following tips : - Be active.

Exercise for at least 30 to 40 minutes a day - Eat a good breakfast.Skipping meals will only leave you hungry later on - Plan meals. Make a list of balanced meals for the week and stick to it. Buy only what is on your list.- Drink water. At least 6-8 glasses a day will stop you mistaking thirst for hunger - Keep a journal and write down everything you eat.- Measure yourself. Losing centimetres will motivate you. - Dont expect immediate results.

Your initial loss may be fluid so plan for the long haul - If you splurge on food, forgive yourself and move on. It happens to everybody. - Take a before picture of yourself and tape it on the fridge door - Take things one day at a time and set realistic goals. - The best motivation is when you reach your goals !
Dean Piazza Sydney E-Fitness PTY LTD
Australian Micro Business Awards 2002 Presented to:
Dean Piazza Sydney E-Fitness PTY LTD
FITNESS NSW Declares Dean Piazza as the Cybex / fitnessnsw: 2000 Fitness Instructor of the year.
My Business Awards 2003 Finalist Presented to:
Click Below Valued at $19.95