Start Training Today with a huge selection of workout programs to suit all levels and includes diet plans and online help
Over 200 Programs to choose from for only $79 ! We are adding new programs regularly so its lifetime membership access
y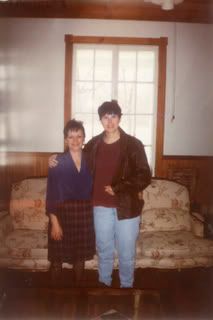 "I changed my body without going to the gym Jennifer Butler 26 NSW"
It took an unflattering holiday photo for Travel Consultant Jennifer Butler, 29, to realise how unhappy she was with her body.But joining a gym wasn't the solution.
"It was July 2000 and I'd come back from a holiday in Cairns with some friends.I'd had a wonderful time, lazing about on boats, swimming and eating seafood.I couldn't wait to get my photos back.But when I flicked through them, my heart sank, I didn't look fat, I just looked big - too big for my height of 1.7m.I'd always been pretty fit and thought i was a lot slimmer and more toned than I looked in those photos.
I wanted a fitness and weight loss program to tone my arms and back more and get some definition in my legs.The thing was, I hated gyms.I'd been to a few and to me, they were just about people posing.The machines looked intimidating too,so I didn't bother going again. But how could I tone up without joining a gym?
When I thought about it, I realised that I'd been unhappy with my body for years.I hated summer, as it meant showing lots of flesh in next-to-nothing swimmers. And I hated the look of myslef naked, even though I didn't have a boyfriend to see me. Although I wasn't comfortable with my body, I tricked myself into thinking I was fit; I ran regularly and even completed half marathans. My friends and family knew me as a mad anti-fat person.
A typical day was cereal with skimmed milk and a skimmed milk coffee,lunch would be steamed rice and soy sauce and dinner would be potatoes and meat or pasta. For snackes, I would have a muesli bar, toast, fruit and more coffee.
I wouldn't touch chocolate, chips, and biscuits, so I was confused as to why I wasn't any slimmer!
Then a few weeks later, I moved house.To save money, I decided to walk to work everyday, which took over half an hour.After a few weeks, I began to notice a diffrence, my trousers felt slightly looser. "From just walking?" I thought. I then realised that my body might just need variations in exercise.
I found a site on the internet called getfit.com.au. There, I could sign up with a personal trainer and do a six-week program, purely by email and phone contact. It wasn't that expensive - $197 for the course. It sounded ideal so I went for it.
The trainer, Dean, devised a program for me, consisting of walking and weights four times a week, instead of just running.He also gave me tips on changing my eating habits, like having complex carbohydrates, such as rice, pasta, and bread for lunch instead of dinner, so they wouldn't sit in my stomach all night.
I found out that by doing the same exercise at the same pace for years, my body had simply reached a level where it couldn't change. It was up to me to vary my routine and push myself to do more. So I bought some free weights and started to do lunges, squats, and arm exercises at home, with repetitions of 12, three or four times a session. And I still hadn't stepped foot into a gym!
The results were staggering. After the first month, my clothes felt looser and within three months, I'd lost five kilos. It was easy after that. My body started to change shape completely. The free weights were giving me definition in my arms. I started to get that curve in the back of my thighs and I noticed a difference to my back. It became far more defined and muscly and I felt great inbackless tops.
Changing me eating habits did wonders. I'm down to a size 10 which is perfect for me.I would probably struggle to run a marathan now but since I've found the exercise that works for me, I'm going to stick with it. I also met a man too, running in a local park. He loves my body and I feel really comfortable with myself and how I look naked. With my new bodyhas come a newfound confidence. I love summer and am the first to walk slowly to the sea instead of running in, hoping no-one will spot me. I love wearing sexy, fashionable clothes likehipsters and skimpy tops - things I thought I'd never be able to fit into. The great thing is that I haven't lost weight in a crazy unhealthy way.I don't live on cigarettes, diet coke and fat free frozen meals.I just have a healthy lifestyle.It's about making simple changes to your eating habits and finding an exercise routine that suits your body. Just look at me!"
Start Training Today with a huge selection of workout programs to suit all levels and includes diet plans and online help
Over 200 Programs to choose from for only $79 !
We are adding new programs regularly so its lifetime membership access
"I have lost 12.5kg and I'm finally a Yummy Mummy.Therese Matthews 34, Brisbane Qld"
"Being a busy mum with young children, a hectic job and a busy lifestyle, my weight kept creeping up every year and I was tired al the time. Finding Dean online has been a saviour for me.My workout programs are designed for me personally so that it fits in with my busy lifestyle.

Dean combines interval training with a good combination of upper and lower body exercise with my 2kg hand weights and the results I have achieved are fantastic. Over the years, I have wasted so much time doing the wrong type of exercise which got me fitter but didn't help me lose the weight. Do yourself a favour and sign up with Dean online - he's alot morethan just an online trainer."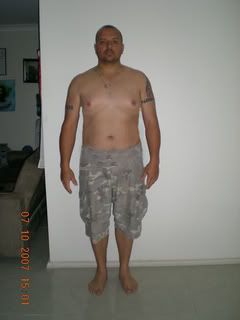 "The Journey From Fat Dad to Fit Dad -Alex Rogers 34 Tempe NSW "
Having my children call me '' Fatty'' was the final straw ! Having a stressful job, being tired all the time and not enough hours in the day had been my main problems.I wanted to be a good example for my children so they would be proud of me and I had to stop procrastinating about losing weight and getting fit.

I played team sports at school but that was over 15 years ago and i had gained a kilo per year since then so the aim was to lose 15 kgs.I read a story in a magazine about getfit.com.au and online personal training while waiting in the dentist and so when i got back to work i clicked on the site and signed up online.I was a member of a gym but rarely went so having a coach online to motivate me seemed a good idea to get me moving again. Dean suggested i enter the city to surf as a way to stay motivated and this was 4 months away so having that goal and something to aim for was excellent.

His regular emails, updated programs and constant support and motivation helped me lose over 20kg in 4 months and getting across the finish line in Australia's biggest fun run'' The City To Surf'' was an amazing feeling.The best part about Dean's weight loss programs were sensible eating plans with foods I could buy at any supermarket and no counting calories or having to buy special supplements workouts that averaged 30-40 minutes so they were realistic with my busy schedule.The variety was great from intervals to using light weights mixed in with jogging and fast walking.Being accountable to Dean made all the difference. The regular emails,training ideas and tips and motivational online videos helped me lose just over 20kg which was 5kilos more than i was hoping for .

If you are serious about losing weight , join Deans online service - you wont be disappointed I had so many bad habits I didnt know where to start when it came to losing weight. Getfit.com.au has taught me what to eat, when to eat and why. He has also taught me what exercises to do, when to do them and why.

Another interesting point which really helped me was its not about how hard you exercise ,its all about being consistent. With Dean's help I have lost 12kg and along the way have really changed my mindset to become more positive person and have a much higher level of self esteem which not only helped me lose the weight but will enable me to keep it off.
"How to Save Thousands of Dollars a Year!Janine English 44 Vic"
"After reading an article in the Sunday Telegraph about online personal trainers and getfit.com.au, I joined online not knowing what really to expect as I had only ever trained with real personal trainers.You cant replace the face to face trainer for real life motivation but this is the next best option to having a trainer in your face
I must say I am impressed!! He designed me a fitness program based on my availability to train 5 days a week and Having access to Dean via email and phone at any time and receiving a reply on the same day is impressive even on a Sunday .
I have gone from paying my trainer at the gym $90 per hour twice per week to Dean's low cost online version which is approx $20 per week so the savings are massive."
"A New Way Of Life - Rosalie Jenkins 53 Newcastle"
Before I signed up to Get Fit, I belonged to a gym and worked out 2 - 3times a week and considered myself to be reasonable active, but I lacked motivation and wasn't gaining any results. With the help of Dean I have know lost 10 kgs (and still going), and dropped from a size 14-16 in jeans to a size 10. The programmes he had made me up are varied so I never get bored, and they are tailored to suit my specific needs.
The menu idea's have also been really helpful. It's so easy to eat yummy food that is still healthy. Because I travel quite a lot, the online service is perfect. Dean keeps me motivated and on track no matter where I am in the world, and sends links to websites or gives me tips that may help me out. I have now been working with Dean for 6 months, and am feeling great.

I have never stuck to any fitness programme this long before. For me Dean hasn't just given me a fitness programme, he's given me a new way of life. I'm getting comments from friends and family saying that this is the best they have seen me look. It's a huge confidence boost
Click Below to Read and View photos Of The Brides In Training

8 Kilos In Weeks - Vanessa Smith 23 Sydney NSW
"Before using Dean my workouts consisted of 3-4, 1-1.5 hour workouts. Dean has changed my program around to include shorter, sharp 30 minute sessions, 5 days per week and I am very happy with my results and there is no more time to get bored. Dean showed me a new way to train and how to get maximum results in the least amount of time."
"The best part about Dean's programs is that I can do the workouts all from my home. He designed my program around healthy eating plan, interval training and body weight exercises to tone my thighs and butt, as this is where I wanted to tone up the most. The support I received really helped me stay on track and to lose 8 kilos in 8 weeks and reduce my body fat by 10%."
Here are some testimonials from other Fitness Industry Experts That I've Worked with

If you have been wasting time and effort with your training and not getting results then I suggest you train with Dean Piazza - The results he achieves with people is very impressiveAndrew Richardson CEO Fitness Institute Australiawww.fia.com.au

''Dean Piazza in my opinion is one of Australia's leading personal trainers. His ideas and workouts are innovative , motivating and easy to understand. Best of all Dean knows all the shortcuts to successful fat loss and muscle tone so you dont waste your own time doing things the hard way''
Andrew May Performance Coach and Lifestyle Expert on Today Show

''As a health and fitness journalist for more than two decades and co-author of several fitness titles (including Fitness for Dummies, Pilates for Dummies, Weight Training for Dummies and Yoga for Dummies) i can honestly say that i am living my passion.

Health and fitness is what I love and it's what i know.That means that when i say that Dean Piazza is one of Australia's original and best personal trainers that you can take my word for it. Trust me - when it comes to health and fitness i know what I'm talking about. And, for that matter, so does dean.''
Kelly Baker Author and Fitness Expert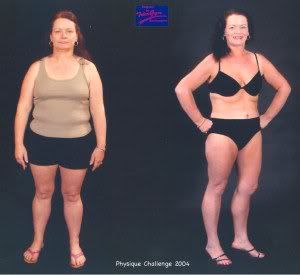 "51 and Winning Body Shaping Competitions! Maureen Hickson 51 St Kilda"
"Reaching 50, I was the heaviest I have ever been. Feeling lethargic, depressed and lonely, I knew I had to lose weight and get the ball rolling through exercise. A friend recommended Getfit.com.au and I signed up Dean as my online trainer on Sunday and joined the gym on Monday.

My gym in Melbourne (St KIlda) was running a body shaping competition and this was the momentum I needed with Dean as my mentor to getback into shape.Fast forward 16 weeks with lots of support, motivation and hundreds of emails from Dean, I can proudly say I lost 14.5 kilos and dropped 2 jeans sizes to win over the 50's category.
I have never won anything in my life so winning my first body shaping competition has been a very special experience especially at my age."
"From size 38 Jeans to size 32 - A Weight Loss Program That Works! Mark Babin QLD, Age 28"
"If you find yourself struggling with getting started, getting results or sticking with your exercise program,I can highly recommend this. The telephone support and motivation was great!!
Its not just about the weight loss , its that feeling i can beat any challenge I apply myself to .Finding a weight loss program that i was comfortable with was the hardest part for me as most of them only catered to women.
For me It was all about drinking less and< this lead me to naturally eating healthier. Mixing with active people was a huge help as all my social activities were now outdoors and not indoors . If i can do it - you can too..
Post Pregnancy Workouts To Build My New Body Sandy Slatter; 34 - Hobart Tasmania
What I have achieved through training with GETFIT is that I have a good balance of weight and cardio training. This has assisted me in being able to achieve my main goal of losing weight and toning up after the birth of my first child. I put on over 15 kilos during my pregnancy and having Dean to design me a program that was both safe and effective to do post pregnancy was very important to me.

The exercise not only helped me get back to my pre baby shape but enabled me to feel better about myself and have alot more energy through the day - even with less sleep! I think GETFIT is a great service and offers wonderful support. It kept me motivated and being able to send emails on my progress / issues regarding my programs was significant in my achieving what I did."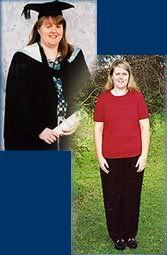 I can now Achieve My Dream to be a Life Saver - Jenny Taylor Balgowlah NSW, Age 27
"Ahem. i discovered getfit.com through a feature article that was run in a beauty magazine. since joining, yes i have lost weight, i have lost inches and yes i have dropped dress sizes, but funnily, what i find more important is the drive that i now have. thanks to dean, i'm now more motivated, focused, energised, healthier and happier, and not just in regards to exercise, but every aspect of my life. I recommend the personalised programs to anyone, dean is an excellent motivator, my aim is to become a surf lifesaver, and with dean's help, I know i'm not far off achieving that dream. cheers!"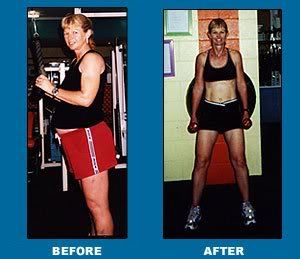 Start Training Today with a huge selection of workout programs to suit all levels and includes diet plans and online help
Over 200 Programs to choose from for only $79 !
We are adding new programs regularly so its lifetime membership access